After struggling to remove one stubborn bolt in rear shocks install I was afraid that front shocks will give me much harder time. Actually both Bilstein Front Shock Absorbers
went in pretty much without any problem. I was done in 3 hours. One tip, take the plastic wheel housing off to reach the upper stud nuts. I only thought about it half way through and driver side went much faster.
Here is step by step instructions;
1. Spray Liquid Wrench Penetrating Oil the day before the install.
---
2. Make sure you are on a level surface. Raise and support the truck. Remove the tire.
---
3. Remove the plastic wheel housing. If you choose not to, on passenger side remove the air filter hose to access the upper stud nuts.

---
4.  Remove the nut, retainer (4) and grommet (1) from the upper stud. You need to secure the stud and nut separately otherwise the top part of the shock will spin instead.
---
5. Remove three nuts from the upper shock bracket (3). Here is the driver side with wheel housing off. Much easier to reach.

---
6. Remove the lower bolt (4) from the axle bracket. Remove the shock absorber from engine compartment.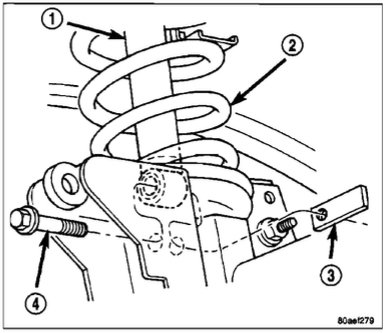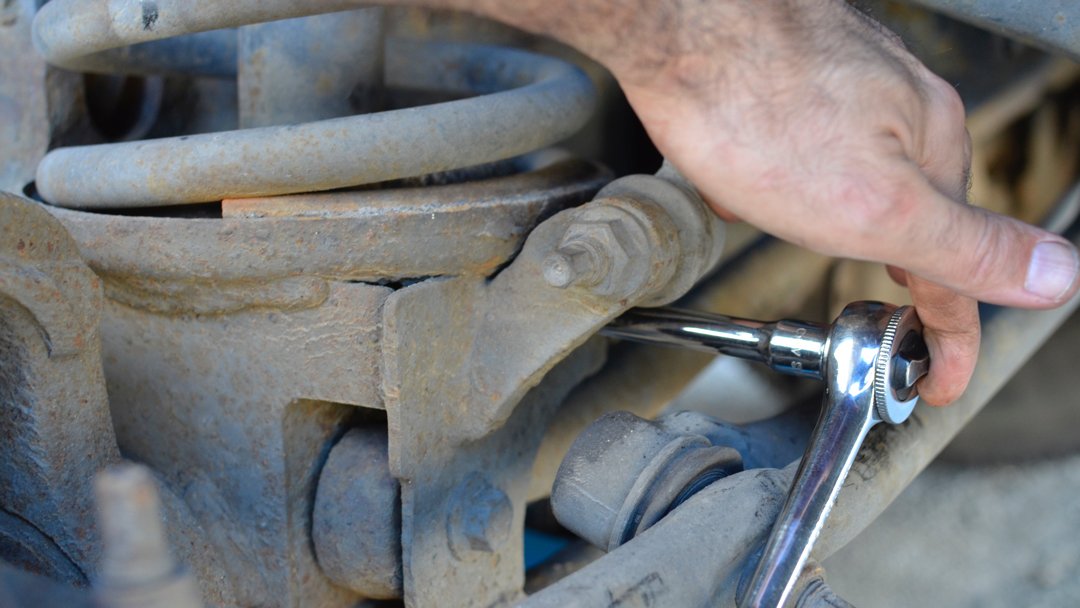 ---
7. Install the new shock absorber in reverse order. Insert the shock absorber through the spring from engine compartment.
---
8. Install the lower bolt and tighten to 135 N·m (100 ft. Ibs.).
---
9. Install the upper shocks bracket and three nuts. This step is little challenging, the shock absorber needs to be compressed while you are trying to line up the bracket. Again it is much easier if the wheel housing is off so you can pull the bracket down. Tighten nuts to 75 N·m '(55 ft. -Ibs.).
---
10. Here is how the Bilstein 5100 shock bushing assembly should look like. Install upper shock nut and tighten to 54 N·m (40 ft. Ibs).

---
Job well done.

---
---
Project Difficulty Rating     Easy Medium Hard
---
Project Shopping List
---
Required Tools